Heavy Duty Drain Tarps
Trusted by Professionals
Tarp Supply Inc.®'s Drain Tarps provide you peace of mind to leakage in the office, at home, in the warehouse, and everywhere in between. Drain tarps provide a convenient quick fix when a more time-consuming and costly repair is not available or preferred. It's easy to install, just tie up through the D-rings at each corner, using rubber bungees if you prefer, and your drain tarps can be hung overhead in minutes.
Scroll down to view products
Specifications
100% Waterproof; Acid resistant
6.5 oz per square yard; 12 Mil thick
Heavy-duty D-rings on each corner for hanging
3/4" spout in middle able to hook up to standard 3/4" garden hose, which serves as the water downspout
Lightweight
Made in the USA
Colors available: Silver/black
Feature Highlights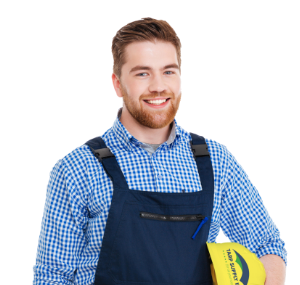 Got Questions?
Ask our tarp expert Handyman Joe.