Super Heavy Duty Silver White Round Tarps
Trusted by Professionals
Tarp Supply Inc.® presents you with more color options for high-quality Round Tarps in addition to our reversible silver black round tarps that are 100% waterproof and ruggedly durable.
The Super Heavy Duty Silver White Round Tarps differ from silver-black circular tarps in that their lighter color allows for some natural light to pass through, while their silver-black counterparts restrict light. These superior-quality tarps are great for pool covers.
Scroll down to view products
Specifications
High-Density Woven Polyethylene
Reversible: silver on the outside, white on the inside
100% waterproof
UV treated on both sides to protect against harmful UV rays
Rust-resistant heavy-duty brass grommets every 24 in on all sides and corners
Double-stitched seams and hems for extra strength
12 Mil Thick; 7oz per Square Foot
ALL FINISHED SIZES LISTED (Not Cut Size)
Most sizes are made to order. Made-to-order tarps are proudly made in the USA
Tarp Supply Inc.® offers round tarps ranging from 5 feet to 60 feet in diameter for your convenience.
Feature Highlights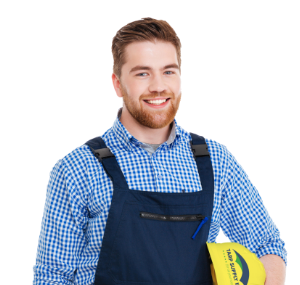 Got Questions?
Ask our tarp expert Handyman Joe.