Super Heavy Duty Roofers Tear Off Tarps
Trusted by Professionals
Tarp Supply Inc.'s Super Heavy Duty Tear-Off Tarps are a roofers favorite. Our Roofers Tear Off Tarps are made with ultra-strong black vinyl-coated fabric at 40 oz per square yard. These roofers' tarps are sewn with a crisscross and plus pattern, with 2 high-strength yellow webbings and 3 (id) x 3/8 heavy steel O-rings at each end of the webbing. Tear-off tarps are used to catch debris when fixing or replacing rooftops and construction sites. Simply catch or place the debris on the tarps and lift it to go by attaching the clevis hook to the steel rings. As always, you will find the best value on Super Heavy Duty Tear-Off Tarps at Tarp Supply Inc.
Scroll down to view products
Specifications
Vinyl Coated 40 oz per square yard
Waterproof; Acid Resistant
2 high strength yellow webbing
3 (id) x 3/8 Heavy-duty Steel O-Rings
Color: Black tarp with yellow webbing
Cut Size (Finished Size is 3-5% or up to 6 inches less after edges are folded and hemmed)
Made in the USA
Feature Highlights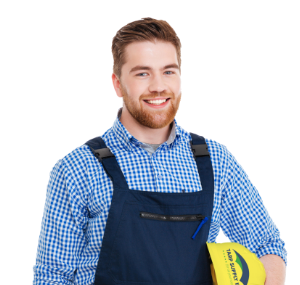 Got Questions?
Ask our tarp expert Handyman Joe.