Super Heavy Duty Poly Tarps With D Rings
Trusted by Professionals
Tarp Supply Inc.'s 16 Mil Blue Poly Tarps with D-rings are ultra-strong, yet lightweight. D-rings provide extra reinforcement on the tarps and allow ease and flexibility for tie-downs. D-ringed tarps reduces wear on the tarp and extends the tarp service life.
Scroll down to view products
Specifications
16 Mil Thick; 14x14 Weave
Heavy Duty D-rings every 3-4 feet apart and on corners
Waterproof; UV resistant; tear and mildew resistant
Cut Size (Finished Size is about 6 inches or 5-7% less after edges are folded and hemmed)
Choose also from Gray/white poly tarp with D-rings: Gray on the outside, White on the inside
Made in the USA
Feature Highlights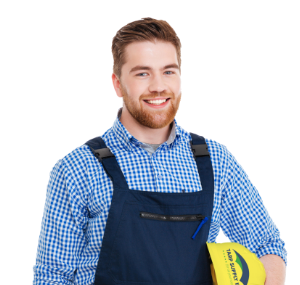 Got Questions?
Ask our tarp expert Handyman Joe.