14 oz Super Heavy Duty Vinyl Coated Polyester Tarps
Trusted by Professionals
Tarp Supply Inc.®'s 14 oz Super Heavy Duty Vinyl Coated Polyester Tarps are a popular choice among vinyl tarp buyers. Tarp Supply Inc.® vinyl tarps are made to last. Other sizes of vinyl include 10 oz vinyl tarps, 22 oz vinyl tarps, or our strongest, industrial strength 40 oz vinyl tarps.
These Super Duty Tarps are made in the United States and are made to order. Please allow 8-10 business days prior to shipping.
Scroll down to view products
Specifications
14 oz Vinyl Tarps are 14 Mil Thick
Heat Sealed Seams
Rust-resistant spur brass grommets every 24 inches on all 4 edges and corners for easy and secure tie-down
100% waterproof; UV resistant; highly abrasion, wear, tear, and mildew resistant
Cut Size (Finished Size is about 6 inches or 3-5% less after edges are folded and hemmed)
Choose from colors: black, white, red, green, blue, grey, yellow, orange, tan, brown
Made in the USA
Feature Highlights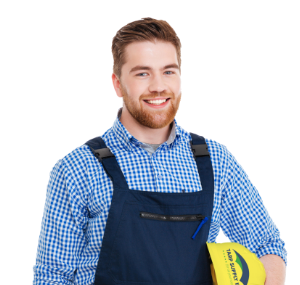 Got Questions?
Ask our tarp expert Handyman Joe.